Why Forward-Thinking Companies Are Leasing Space at The Wedge in NW Calgary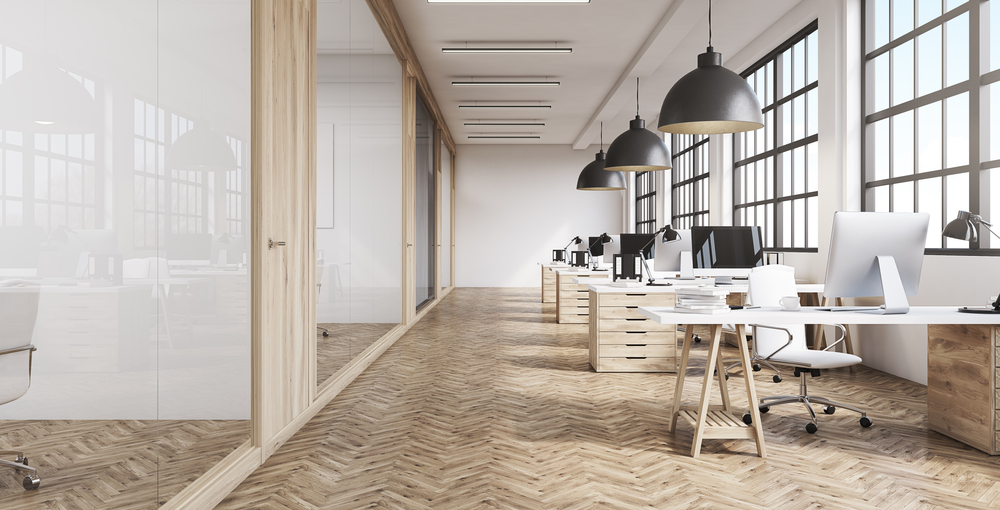 Did you know that good office design and workplace environment play a crucial role in keeping team members motivated and productive? Every little detail from natural lighting and furniture to the surrounding amenities contributes not only to employee performance but also to the ever-important impression on clients and customers.
These are just a few of the reasons modern businesses are already looking at The Wedge, Calgary's newest commercial space coming soon. The workspace landscape is changing, a matter that has become increasingly evident and urgent in the last few years.
Gone are the days of the stuffy corner office downtown with fluorescent lighting and generic carpet. Contemporary, in style, smart, and environmentally sound design is here – and MartinVest is at the forefront of that workspace evolution.
Here's what this beautiful facility has to offer.
1. Location, location, location
Did we say location? As a business owner, you already know that this is one of the key factors that can make or break your company. The wrong location can be costly – impacting your customers, team members, and your bottom line.
While the downtown core was once a hubbub with desirable spaces, more and more companies prefer leasing commercial properties in the suburbs – and for good reason:
Less traffic and congestion
A more cost-effective option than leasing a downtown office
A closer commute to and from home
Businesses can truly become a part of the community
The opportunity to collaborate with nearby local companies
Specifically, The Wedge at Royal Vista will be built soon at 14 Royal Vista Drive NW, accessible through main highways and roads like Stoney Trail and Country Hills Blvd with plenty of public transportation available. Another benefit of this NW Calgary location?…
2. The surrounding amenities
Prospective tenants of The Wedge can expect dining, medical, and retail options available just outside the front doors, including major grocery chains, clinics, dental offices, banks, and more. You can experience the attractiveness and desirability of the downtown core without having to deal with the hassle that often comes with the crowds.
Additionally, because The Wedge will be nestled in the suburbs, working parents enjoy the convenience of being close to school, parks, and home. It's incredible how something as seemingly simple as having vital services and necessities nearby can positively impact our overall health!
3. New building perks
Last but certainly not least, the perks of a newly-built commercial building are hard to resist. Well-designed architecture, modern elements, and the latest technology all attract new clients and fresh talent. In fact, many people will make the drive to do business with you if the property is well-maintained and easy to access with features that add to the experience.
The Wedge boasts:
Underground Heated Parking – No one wants to contend with the unrelenting weather that comes with living in Calgary. And with a heated underground parking space, you won't have to.
Rooftop Terrace – With 333 days of sunshine a year, Calgary is the sunniest city in all of Canada. And of course, this means in the warmer months, you'll want to take full advantage of that influx of natural sunlight. With the rooftop terrace at The Wedge, you'll be able to do exactly that with the panoramic views of the mountains as your backdrop while you work.
Flexible and Modern Design – We have a variety of office designs to suit your particular business. Our spaces are built with the technology and connectivity you need to operate (and succeed) in the 21st century.
4. Types of businesses for The Wedge
With the location, surrounding amenities, and building features, The Wedge is ideal for both retail and commercial businesses, including:
(Retail):
Brewery
Distillery
Dance studio
Gym or fitness studios
Clinic use: Dentist, massage, chiropractor, wellness clinic
(Commercial):
Start-up businesses
Accounting firms
Small businesses looking for a modern office
Whether you're in the retail, commercial, dining, wellness, or medical industry, The Wedge at Royal Vista has what you're looking for – coming soon at 14 Royal Vista Drive NW.