How Technical Training Institutions Can Benefit From Modern Workspaces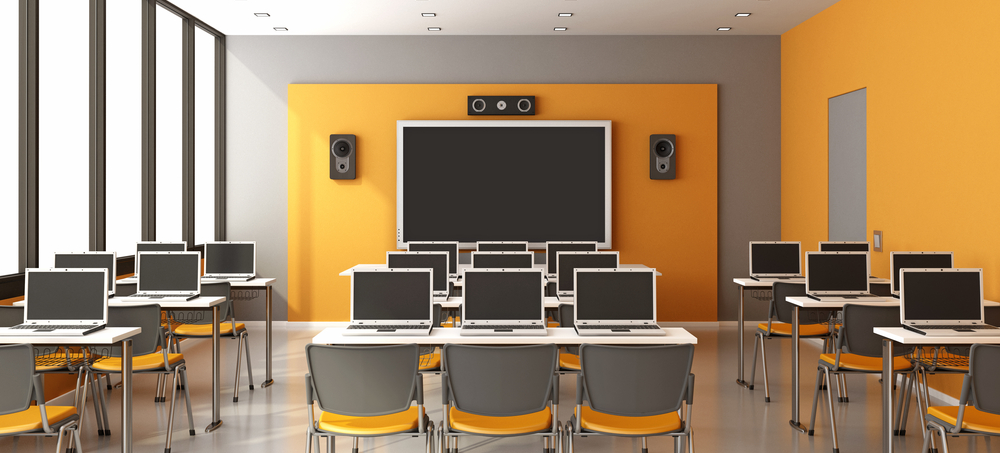 Technical training schools are seeing a record number of enrollments as the demand for hands-on training in technology and applied sciences grow. Most, if not all, industries have been impacted by rapid technological developments. And as the working landscape continues to change, so must educational institutes in order to keep up with the trends.
After all, it doesn't make sense to train workers in a traditional classroom setting when forward-thinking companies no longer work in traditional office environments. Where students train for their careers goes beyond learning skills and gaining knowledge. To attract the brightest minds and new talent, we've designed The Wedge, a commercial retail space equipped with features and amenities that inspire innovation. Here's why a modern workspace is key for technical training institutions.
A flexible layout allows for both collaboration and individual learning
Technical training requires more than a typical classroom layout. Educators need flexibility and a range of options to support different programs, including a main area for collaborative group work, individual classrooms so multiple classes can be held throughout the day, and support spaces with desks and computers for hands-on work.
Spaces like the Wedge at Royal Vista cater to institutions, businesses, and offices that need flexible floorplans. Whether you need a hallway of classrooms, a waiting area where students can lounge before class begins, and a reception desk for administration, our workspaces can accommodate your needs.
Modern design fosters creativity, productivity, and growth
There's a reason why some of the biggest companies today like Apple, Facebook, Google, and Airbnb focus a great deal of effort on the look and feel of their offices. Some of the commonalities you can expect with modern workspaces include plenty of natural lighting, attention to design details, a space to work outdoors, and unique features.
These thoughtful and intentional elements don't exist solely for aesthetic purposes. Research shows that the environment you work in can either promote creativity and inspire innovation or hinder growth.
New buildings support connectivity and the latest technology
Many older buildings cannot support wireless technologies, audio/visual systems, and media-based labs. Much of today's technical training relies on Internet-based instruction. A modern building like the Wedge is designed with connectivity in mind and is built to house new technology with space to evolve.
A functional space where everyone can enjoy working and learning
MartinVest is a company that has the future generation of working professionals in mind. The building is not only beautiful, but it also features thoughtful amenities and services that add to the experience, including:
Heated underground parking
Outdoor patio with panoramic mountain views
Professional maintenance and cleaning staff
Personal tenant-to-landlord communication
Secure premises
Close to restaurants, grocery stores, and medical centres
A quiet suburban location with quick access to Stoney Trail and Country Hills Blvd
We wanted to build a functional space where everyone can enjoy working and learning. The Wedge at Royal Vista accomplishes this and more. Contact us today for more information.