A Guide To Choosing The Perfect Retail Space In Calgary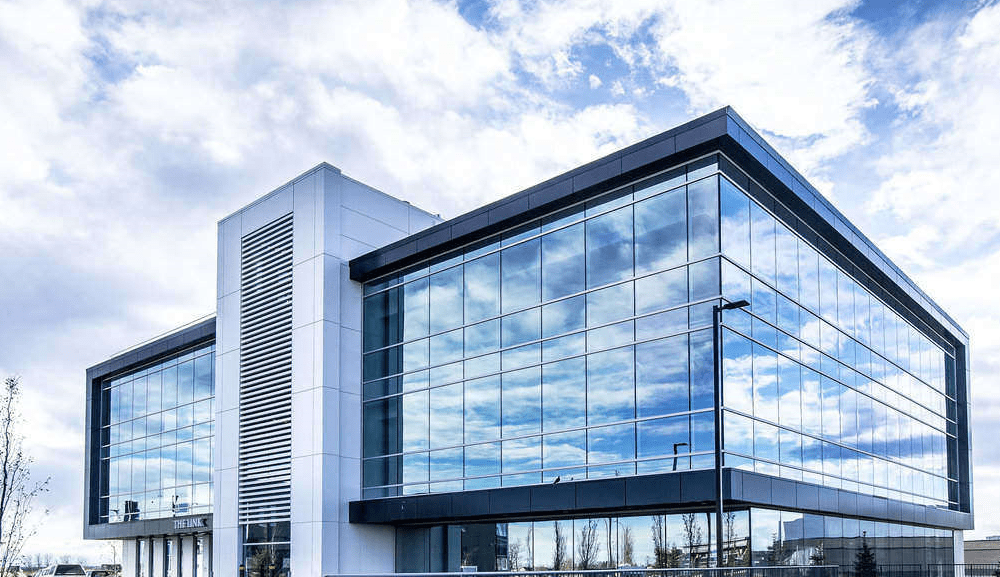 While 'commercial space' and 'retail space' are often used interchangeably, there are key differences to be aware of when choosing the right type for your business. Commercial spaces can be used for offices, learning centres, medical clinics, childcare, and more. They can be customized with different rooms, a waiting area, a reception desk, and a staff area depending on what the business needs.
On the other hand, modern commercial retail spaces in Calgary like the Wedge are designed to optimize the flow of customers. Retail spaces should be easy to access, located near their target customers, and have an inviting atmosphere. The retail space you choose plays a significant role in the success of your business – it's worth taking the time to explore your options and do your research.
To help you make an informed decision, we've created a guide on choosing the perfect retail space for your business.
1. Make a list of your needs
Not all retail spaces are created the same and may not tick all of your boxes, so it's important to have a clear idea of what you need, what you can do without, and deal-breakers. Some of the top factors to consider are:
The size of the space – Determine how much space you need and map out exactly how you want your store to look. For example, clothing stores need to factor in change rooms while tech stores need to factor in product displays and perhaps space for product repairs. Be sure to include an office for administrative work, a staff break area, inventory space, and storage when you map out your retail space. Have an estimate of the square footage you need and how much overhead costs you can afford.
Accessibility – How easy it is for customers to access your retail business can make or break the customer experience. You want the location to be accessible by public transportation with convenient connections to main highways such as Stoney Trail and Deerfoot. When it comes to a retail location, one of the most ideal spaces is one that has individual front door access on the main floor. This not only increases your visibility as a business but also makes it convenient for customers to enter and exit and bring their purchases back to their vehicle.
Parking – Parking is one of the most important factors when it comes to customer experience. A lack of good parking space can turn customers away while ease of parking, especially heated underground parking, keeps customers coming back. A location with good parking space is also a benefit for you and your employees who drive to work every day.
Budget – Once you've made a list of everything you need in a retail space, set a budget and stick to it. Keep in mind that a lower rent may not be the most cost-effective if the space compromises customer experience and does not meet your business needs. In the long run, this can stump your revenue potential and be detrimental to your business.
2. Study the location
If you have an ideal location (or a few) in mind, drive through the neighbourhood and really study the area. Take note of:
Whether there's a high concentration of the customers you're targeting.
The busiest times in the area and when people are out shopping.
The retail space's visibility and if it stands out to passers-by.
The surrounding small business community and what type of customers they target.
Competitors in the area and how you can differentiate your business.
Surrounding amenities, such as banks, medical centres, grocery stores, restaurants, and essential establishments.
Local opportunities such as community initiatives and neighbourhood events.
3. Take a thorough tour of the retail space
Last but certainly not least, schedule a tour of the retail space. Of course, this goes without saying, as most (if not all) business owners would want to tour the space they're looking to rent. Be sure to look at:
The condition of the building – Whether it's a brand new modern retail space in Calgary or it's an existing building, be sure to take a look at the condition of the space. Ask the landlord or property manager how quickly repairs can be taken care of and any limitations on customizations.
Connectivity and technology – Virtually all businesses today rely on an Internet connection and technology. One of the biggest advantages of choosing a brand new building is that they are built with connectivity in mind – whether it's fibre optics or smart features such as solar power.
On-site amenities – What amenities does the building offer? Is there a common area? Safety and security features? Underground parking? Take a look at where inventory deliveries would come in, what time of the day you can access the building, and if there's a regulation on closing hours.
Other businesses within the building – Surrounding businesses with like-minded customers can help create mutual success. For example, if the building has a yoga or dance studio, a clothing store that sells workout gear can attract more customers. Or if you're looking for a retail space for a pharmacy, an ideal location is a commercial building with a medical clinic in it.
Final thoughts
"You are a product of your environment. So choose the environment that will best develop you toward your objective. Are the things around you helping you toward success – or are they holding you back?" – W. Clement Stone
At MartinVest, we believe that you and your team deserve more than a building where you simply shelter all of your employees. The right working environment fosters productivity, collaboration, and growth. The Wedge at 14 Royal Vista Drive NW accomplishes just that.