The Future Of Commercial Retail Space In Calgary: The Wedge at Royal Vista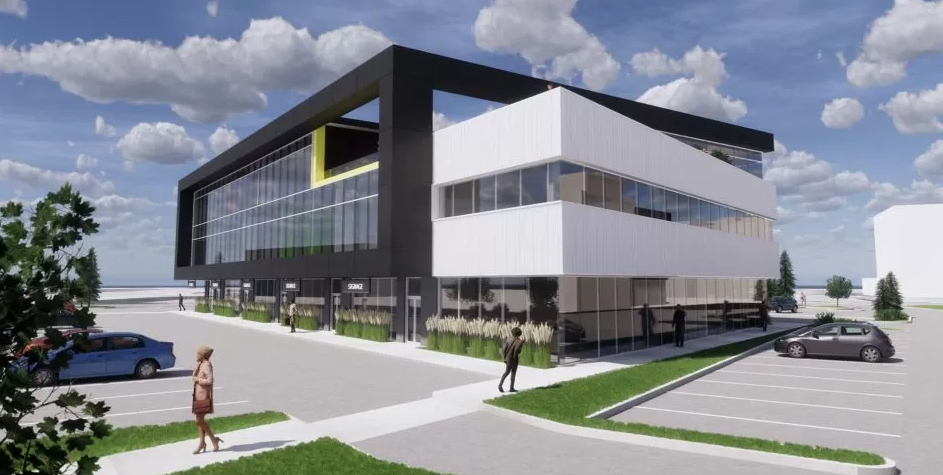 Commercial retail spaces come in quite a range of options, including an office in a high-rise building, a site at the mall, or a place in an industrial park. There is, however, a different type of workspace in Calgary that brings a refreshing take on what a work environment should look like.
This workspace diverges from the downtown office but doesn't quite fall into the typical strip mall often found in the suburbs. It's a space that draws inspiration from the beautiful architecture of high-rise buildings and combines it with the benefits of a suburban location. The Wedge at Royal Vista (coming soon) is able to accomplish a workspace that is functional, modern, and meets the needs of most commercial retail businesses. Furthermore, it offers some unique perks like a rooftop patio with panoramic views and heated underground parking.
All of the above have made The Wedge a desirable location for a diverse clientele, including breweries and distilleries, a dentist's office, a medical clinic, dance studios, and educational businesses such as early childhood academies and daycares. This is not by chance, but rather through strategic and intentional planning to provide local Calgary businesses with a quality space close to the communities they want to serve.
Let's take a look at what makes The Wedge a great place to call home for your commercial retail business.
Individual front door access on the main floor
Front door access on the main floor provides a number of benefits for virtually all businesses. First and foremost, customers appreciate the convenience of being able to access a business easily. This is especially true for:
High-traffic businesses such as medical offices that serve patients who may be ill or limited in mobility
Early childhood education companies with parents dropping young children off
Fitness or dance studios where people are coming and going constantly
A front point of entry also means less contact throughout the building, which we appreciate now more than ever during a global pandemic. For business owners and staff, main floor access means no transporting equipment and inventory up an elevator – an advantage for breweries and distilleries. Your business is also visible, whether it's facing the road, parking lot, or sidewalk.
Smart and flexible floor plans
The Wedge at Royal Vista was purposely designed to accommodate clinics, fitness and dance studios, restaurants, and wellness companies, to name a few. Floorplans can include:
Offices with individual rooms for medical, dental, or wellness patients
An open and spacious studio for fitness, dance, yoga, etc.
Smart office designs that are conducive to today's collaborative work environment
Close proximity to Royal Oak Shopping Center
For the working parent, busy business owners, and young professionals, being in close proximity to essential establishments is important not just for convenience, but because this factor truly has a positive impact on our quality of life.
We envision parents dropping their young children off at preschool at The Wedge and grabbing a bite to eat in the same facility, then heading to the grocery store only a few minutes' drive away. We see business owners connecting and collaborating with other local businesses in the community. We have the future generation of working professionals in mind and know that the stuffy downtown office is no longer as desirable as it once was.
At MartinVest, we wanted to build a functional space where families and working professionals can come together, in a location that truly serves the surrounding neighbourhoods.