Commercial Space For Child Care and Early Childhood Educators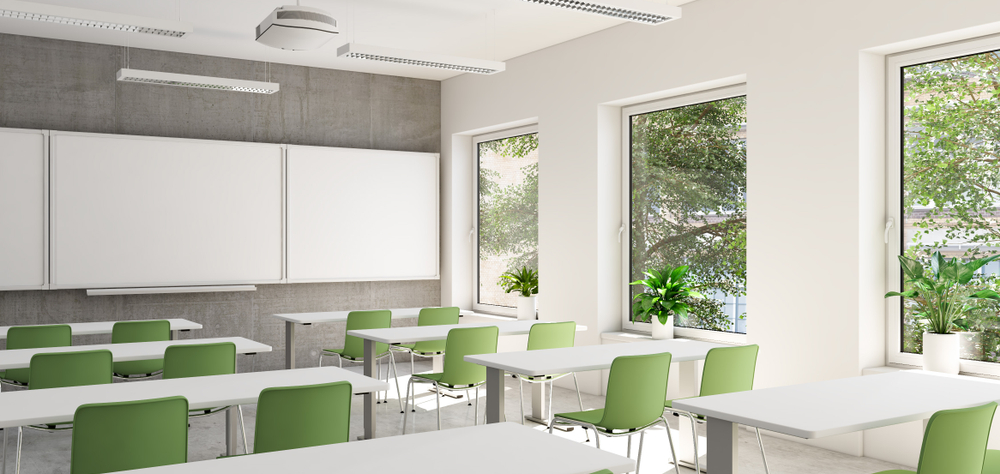 Child care facilities and early childhood education centres have a unique set of needs when it comes to finding the right commercial retail space in Calgary. The building must be safe, convenient for families, well-maintained, and in close proximity to work and home. Additionally, the surroundings must be family-friendly and offer a community-like environment for children and families to thrive.
For all of the reasons above, Martinvest properties like The Wedge at Royal Vista have become a desirable office space for rent to operate a child care and early childhood centre. Specifically, our Martinvest tenant Willowbrae Academy benefit from the following features.
The commercial space is set up for technology
As a brand new and modern building, The Wedge at Royal Vista is set up for optimized Wi-Fi connectivity which is beneficial for certain types of technology.
For the safety and security of young children and childhood educators, your commercial space can be set up with biometric access control with fingerprint scanning so that only authorized individuals can enter. Additionally, classrooms can be equipped with cameras for parents' peace of mind.
A flexible layout
Child care and early childhood education centres need the flexibility to customize their space for the specific needs of different age groups. The Wedge has a flexible floorplan that can feature:
An open space concept for collaborative learning
Kitchen, food-prep, and dining area
Individual classrooms for infant sleep areas and toddler playrooms
Office space for administration
A clean and well-maintained facility
When it comes to child care and early childhood centres, parents are looking for cleanliness and a well-maintained property. Martinvest buildings are professionally and thoroughly cleaned with routine maintenance done on the exterior of the property, such as proper snow removal for safety, a well-kept parking lot, and general clean-up for the health and safety of all who use the building.
Plenty of natural light
One of the notable features of Martinvest commercial buildings is the large windows that allow plenty of natural light into the space. This is thoughtfully and intentionally done in our architectural design concepts as natural light is known to bolster creativity and foster a healthier environment for learning.
For child care and early childhood education centres especially, natural light is beneficial for young children and can instantly brighten the mood of the space.
Nearby amenities for busy families
Last but certainly not least, one of the reasons we choose the suburbs of Calgary for Martinvest commercial retail space locations is because of the surrounding amenities. Our vision is to create a hub for families and working professionals where home, work, school, learning, fitness, health, and social environments can come together in harmony.
There's no need to commute in downtown traffic which can lead to stressful disruptions in your day. Families have the opportunity to live, work, and play within the same neighbourhood and become part of a community that supports our local economy.