Amenities to Check When Leasing an Office Space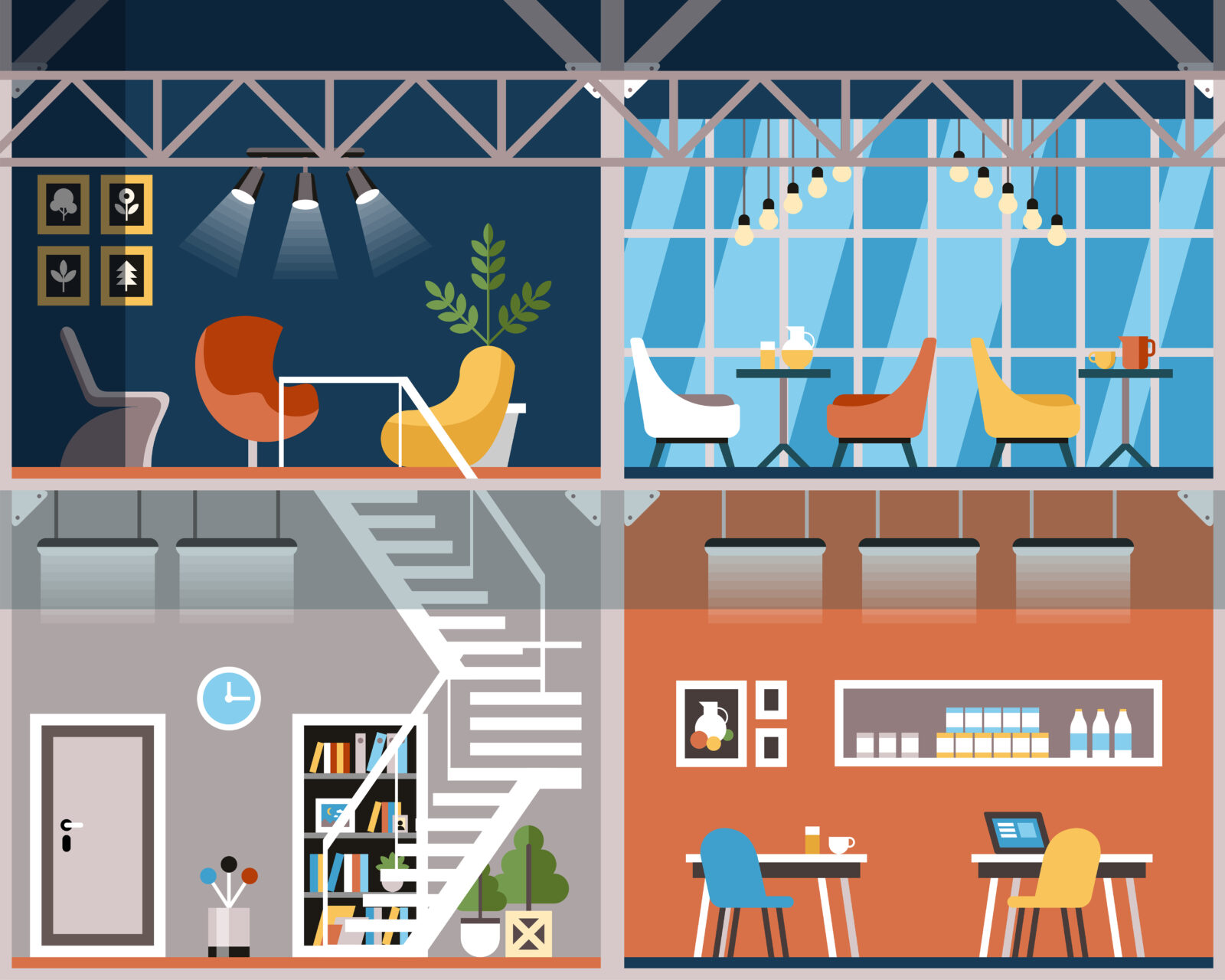 Moving into a new office space is one of the most exciting things about running a business. It's a big step for a growing team that can help your company thrive and prosper. A new space can bring fresh ideas, increased motivation, and convenience that aids in the productivity of your employees. It can also attract fresh talent who would love to work in a beautiful, modern, and functional space.
Choosing the wrong office for rent, however, can have the opposite results and lead to more constraints for your team. To avoid this, we've gathered the top 5 amenities to look for when choosing an office for lease.
1. Outdoor Working Area
Working outside while enjoying the sun and fresh air is proven to increase productivity and creativity. A commercial building that features a roof-top deck or outdoor patio provides employees with the option to leave the four walls of their office and continue working in an outdoor space with access to WiFi.
2. Kitchen Area And Dining Options
Having a functional kitchen with appliances such as a refrigerator, coffee maker, and microwave can make a significant difference in the workplace. Additionally, an office building that is close to restaurants and grocery stores gives employees the option of stepping away from the office for their lunch break. When choosing a quality office for rent, look for a space that offers both.
3. Glass Walls And Windows
A beautifully designed office building features plenty of windows or floor to ceiling glass walls to allow for a brighter workspace. Much like an outdoor area, research has shown a strong correlation between employee productivity and exposure to sunlight.
4. Underground Parking
The benefits of having heated underground parking is especially highlighted in a city like Calgary with unpredictable hail storms and cold winters. An office for rent with underground parking helps employees get to work and commute home comfortably.
5. Wellness Facilities
For many businesses, finding an office for rent where employees are close to gyms and wellness facilities is a priority. Companies that are interested in helping their team achieve their personal health goals would benefit from an office space that offers wellness facilities inside or close to the building. Subsequently, a healthy team aids to a healthy working environment that sees less absenteeism and increased motivation.
The Bottom Line
Ultimately, the office space you choose is going to play a large role in the day to day operation and productivity of your team. A key step in finding the right office for rent is to decide what's important to you and your employees and prioritizing the amenities that will help your company thrive.